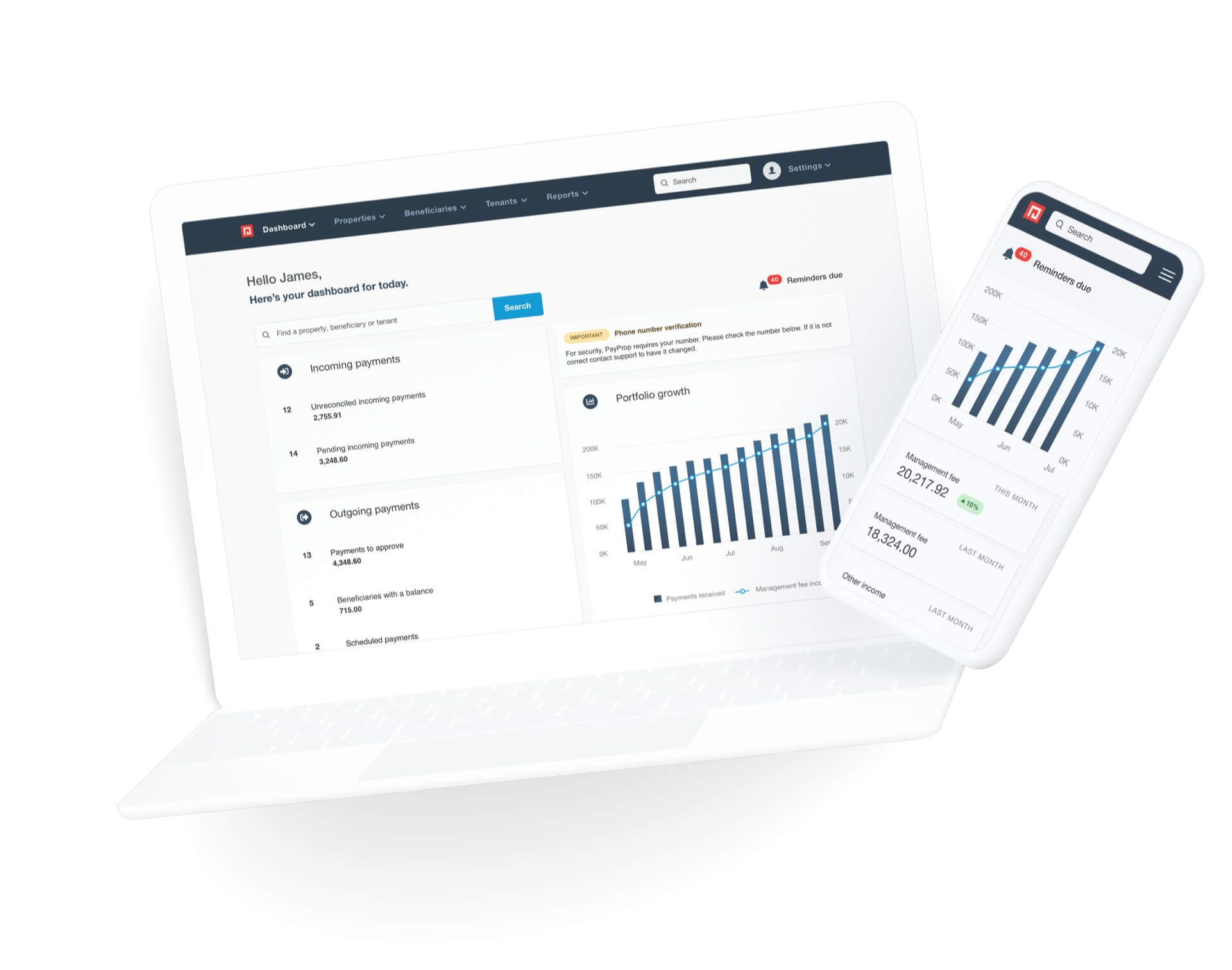 Accurate accounts for every property
Our bank-integrated system gives you instant balances for every property in your portfolio.
Discover bank integration benefits
Keep an eye on your portfolio growth
Our portfolio reports reveal revenue-boosting opportunities. On average our clients grow by 23% annually.
Control access with advanced user permissions
PayProp enables you to restrict parts of the system so your staff only see and do what you want them to.
Track every transaction
View every payment, where it came from and who it's paid to.
Automated reporting by PayProp

Paul Stevens
Just Property
"PayProp gives us an overview of what is going on in each of our offices."