Same-day payments
Pay landlords and suppliers with the push of a button on the day you receive the rent.
Explore payment notifications
Calculate landlord payments automatically
Ditch the calculator – PayProp instantly works out how much of the rent needs to be paid to the landlord.
Ringfenced payments
Never accidentally pay landlords or contractors with rent from the wrong tenant.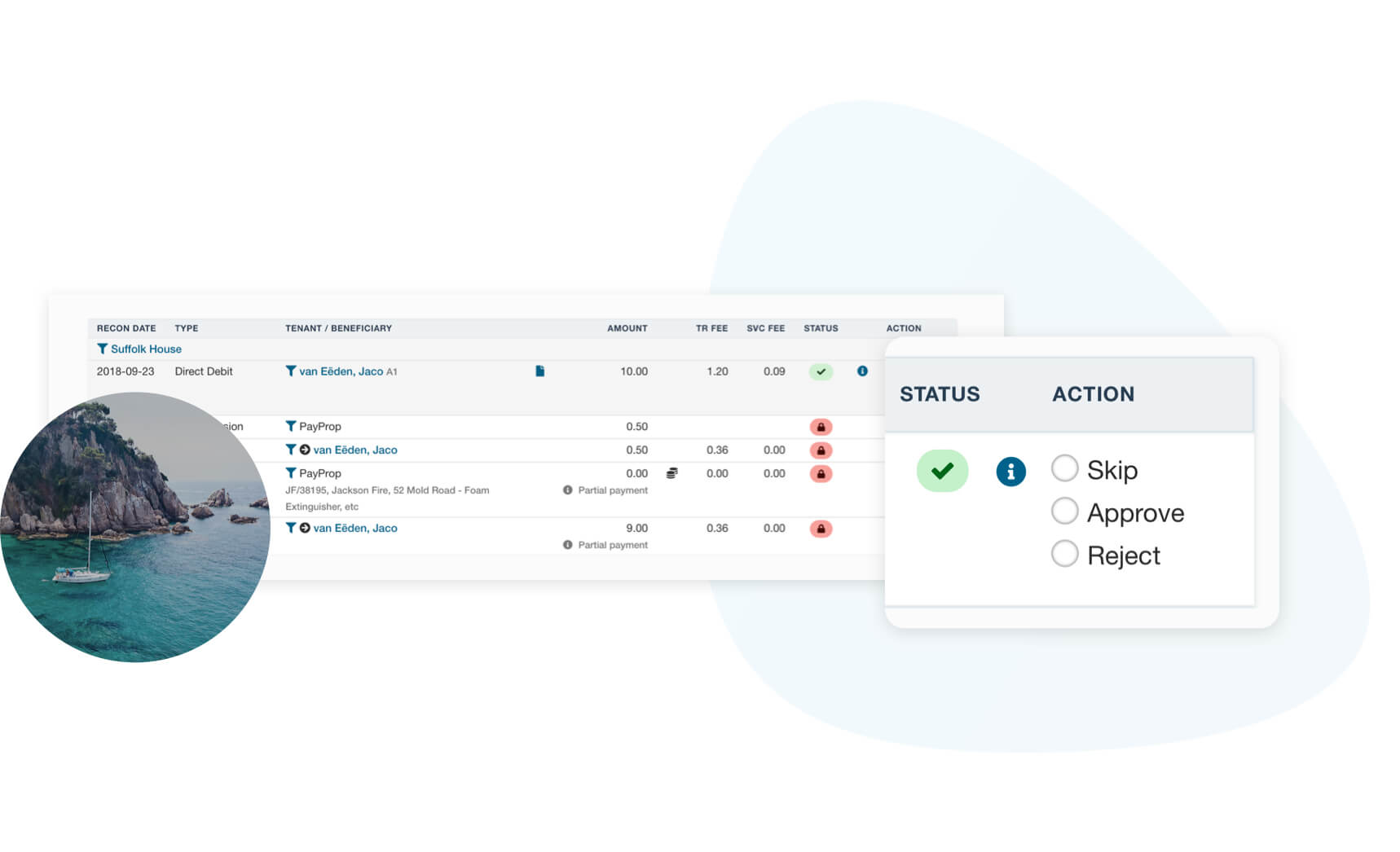 Get your commission quicker
PayProp calculates your share of the rent, and can pay you as soon as the rent comes in.
Two clicks and all your payments could be done
In the time it takes to do one payment through online banking, PayProp can process all your payments for the day.
Work from home (or the beach)
Pay landlords and suppliers in a few clicks - from anywhere in the world.

Emma Louise Morisse
Rentalsdotcom Supreme
"I can't imagine doing the work without the PayProp system, because to me it really is a no-brainer. It saves us time and admin, and it's fantastic."
Get faster payments for landlords and agents.
Get PayProp