More than just property management software
Freeing up your time, your money, your business for more
Start now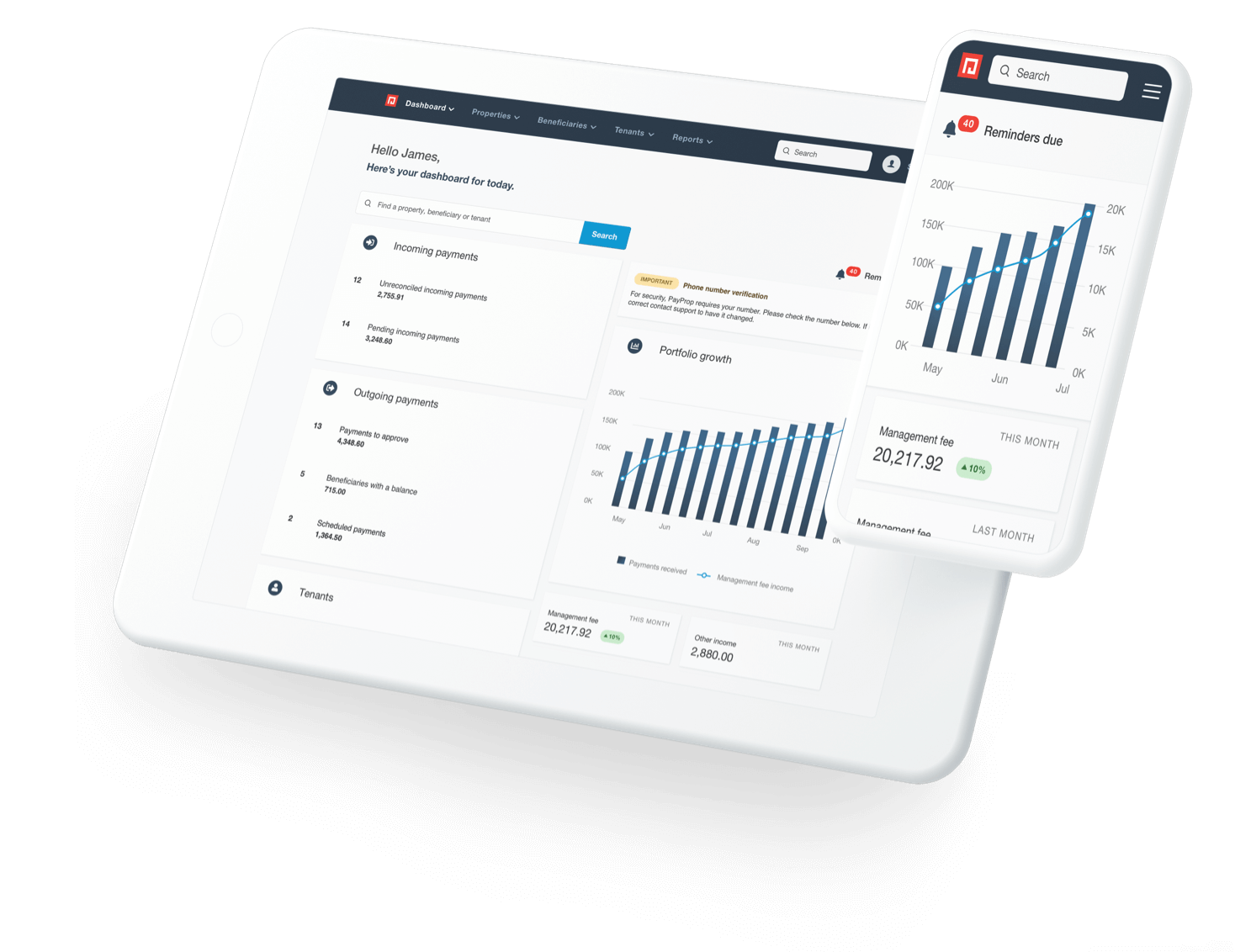 More powerful than solutions from banks and other vendors. And easier to use, too.
South African support team
Professional support and training
Our friendly South African-based team of platform experts are ready to help you and your agency thrive.
Explore
Features at a glance
Reconciliation
Live and accurate balances
Automated payments
Intelligent matching of incoming payments
More ways for tenants to pay
Payments
Make payments the same day you receive the rent
Never pay a landlord with someone else's rent
Reconcile your entire portfolio in a couple of clicks
Communication
Issue invoices and statements with the push of a button
Automatically notify tenants when you receive the rent
Auto-generate professional client invoices
Get your free PayProp demo
Let us show you how to get more out of work, more out of life!
Book now