Back to customers
How a RE/MAX achieved increased growth and efficiency with PayProp
Eastern Cape
South Africa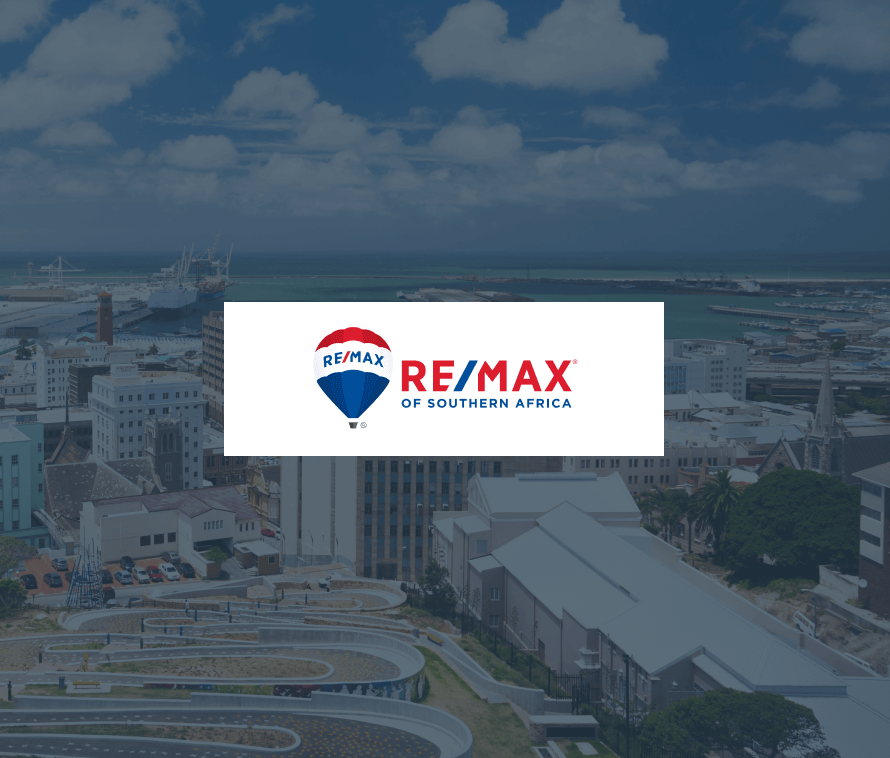 Comprising two businesses (RE/MAX Bay Properties in Port Elizabeth and RE/MAX Frontier Properties in Grahamstown), the brokerage operates 400 rentals in Port Elizabeth and 500 in Grahamstown – 90% of the latter made up of student rentals.
The brokerage further also manages residential complexes, with about 80 buildings under management. An agent force of about 40 handles the business between the two offices. David Rodgerson, the owner of both, has been a broker for 17 years.
Needing help to scale
David sketches a very pressured and labour-intensive rental management approach before PayProp entered the picture. He explains that both businesses initially worked on Excel to manage rental payment entries, which was totally inadequate. Before we could process all of one month's business, the next month was already on us. Considering all the money had to be properly controlled, it was a real challenge.
This was true even in the early days, when they were processing about R200 000 a month.
Then, after hiring a rental agent, the business began to grow very quickly, giving the Port Elizabeth office about 100 units to manage. In order to better handle the incoming and outgoing payments, the offices adopted a software product that collected all incoming rent in a single trust account. But this still meant they had to reconcile deposits and payments themselves.
All the money was coming into the same pot and I had a suspicion that it wasn't balancing, said David, Never having had a qualified audit, I didn't like what I saw, especially as the cash flow was increasing.
Looking around for another product, they decided to go for one that held the incoming payments in individual trust accounts where it could be reconciled to a specific payer and property. That product was PayProp.
We chose PayProp so that we could see the money in an individual trust account for each client, David goes on. The fact that it was associated with a bank was probably another determining factor; it actually worked through a banking platform [so all payments and trust account balances are 100% accurate]. We converted to PayProp in about 2010.
We now look after R65 million a year, so the peace of mind for me is in knowing that it's in the right place, it's been scripted correctly and it's controlled in the correct order.
What difference has PayProp made?
The biggest difference in the business since using PayProp is the strict control over the classification and payment of rental money, David says.

He goes on to say that the system has huge time-saving benefits.
All I do is look at new opportunities and growth. I now have an infrastructure below and behind me that looks after all the day-to-day administrative and financial matters. And I don't have to spend time ensuring that it's efficiently done, because the system allows that to be done for me. Domestic investors are only really interested in two things: that they get the rental money on time and that you care for the condition of their properties. And if you do those two things well, your business will grow. I've always been a systems man, and PayProp has given me the opportunity to focus on what really matters – sales, earnings and growth.
Thinking about business differently
David describes how PayProp has enabled staff to work from anywhere during lockdown.
In March 2020, I locked this business down because of COVID and sent everybody home. But we continue to work from our remote locations while lockdown lasts. Some staff are in, some are out, but whatever needs to be done can be done from anywhere.
There are certain elements of one's business where you still need to meet. But when it comes to rentals, you can do it from anywhere except when people wish to physically see where they're going to live.

What's actually amazing is that we now have our first body corporate in Johannesburg, all run from Port Elizabeth, 1 100 kilometres away.
Live and 100% accurate
For me, the overarching matter is that PayProp is all based on live bank data. All the other systems that interface in a different manner just don't work for me because of the potential for error. Just to be aware that the cash is in good hands - that's what makes it final in my mind. PayProp has become the peace of mind in the administration of my rental business.