Back to customers
How Pukki-Verblyf Rentals is helping student tenants and landlords through COVID-19
Potchefstroom
South Africa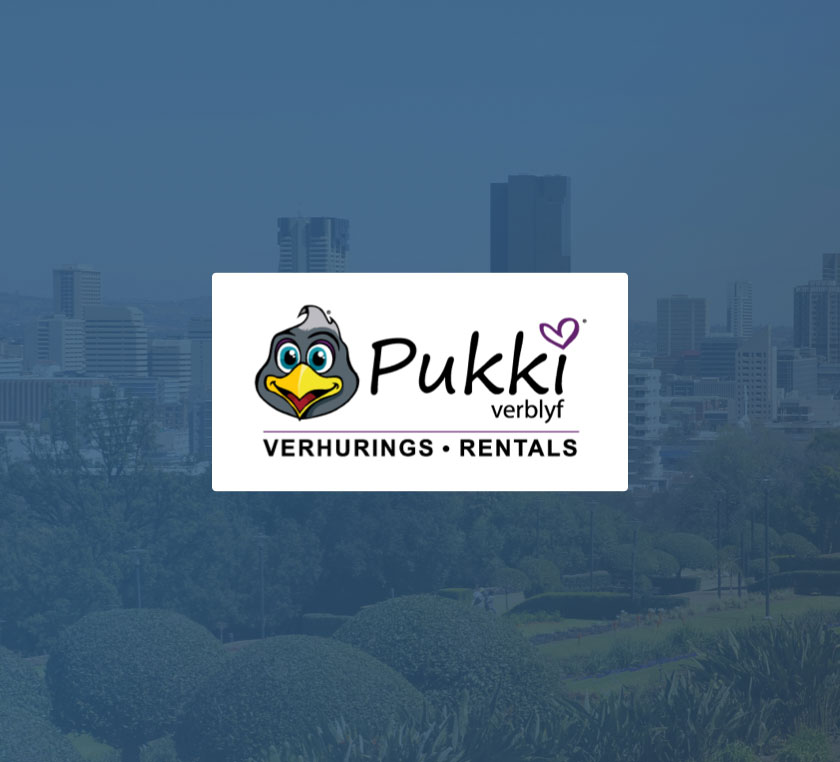 Student rentals are unique, explains Haupt. The commission on rental amounts is much less than residential or commercial, so you need numbers to make a living out of it.
To help them manage so many tenancies, the team have always made sure to keep up with the latest rental technology. Pukki-Verblyf Rentals uses an online portal to manage maintenance requests, complete with tick-boxes for many of the most common issues like leaking taps or broken windows. Tenants can even download the official Pukki-Verblyf Rentals app to search for accommodation and manage rental agreements, while landlords can use it to advertise and track interest in their properties.
Pukki-Verblyf Rentals have been early adopters in other ways, too. Even before this year's lockdown, the team had already embraced remote working – and was using PayProp to make this go smoothly.

Their most impactful piece of PropTech, though, has been PayProp's rule-based automation of payments. Automated payment processing saves Pukki-Verblyf Rentals countless hours of painstaking admin – as Johann discovered not long after taking over the company.
Earning loyalty
When Johann took over Pukki-Verblyf Rentals in 2013, the company already had PayProp in place. As a new user, PayProp's support team came down within a week of the handover to show him and his team how everything worked. In 2016, though, he decided to switch to an alternative rental management platform.

With PayProp automating everything behind the scenes, Johann says he can reconcile a thousand payments in an hour – and that it's made his staff very efficient. Transferring rental payments to owners and deducting fees and other costs can be done in a single click. Because of this, Pukki-Verblyf Rentals gets by with an admin staff of fewer than 20 people despite having so many properties to manage.
And as Johann explains, every hour he saves on admin counts. On top of the volume required to make private student accommodation viable, renting to students is also very labour-intensive.
Management of the properties is very important, he says. If you don't have strict management at the properties, they will get a bad name. The students will just do whatever they want. I always say to my maintenance people that when they go to any property, they should do a quick inspection. I'd rather see the problem before the end of the year.
Crisis management
This year, those problems have been bigger than usual. As part of the national response to COVID-19, the government ordered universities to close on 26 March 2020. While NWU has since reopened, it has only been able to allow a third of students to return. Many of those now attending the university are also facing financial hardship, leaving Pukki-Verblyf Rentals to mediate between tenants and landlords.
It's a constant back and forth between the owner and the tenant, always trying to keep the two parties happy, says Johann. It can be a catch-22. There are people who send us their information and they can't even pay R500. Then on the other hand you have owners that have bonds and all the bills to pay.
Our priority has been to try and keep the tenants, not cancel their contracts. Everyone is struggling at the moment and I think the struggle is not yet over. I really don't think you can do anything else. We've helped every student we can: we've given discounts if they can show they have lost income. Our owners have given between 30 and 50 percent off the rent for the rest of the year. And it's worked well – we're in a really privileged position where we don't have many cancellations.
Two years on from signing back up with the service, Johann is totally convinced of the value of PayProp.