Back to customers
How Harcourts and PayProp formed a 14-year PropTech partnership
7 600+
Properties nationwide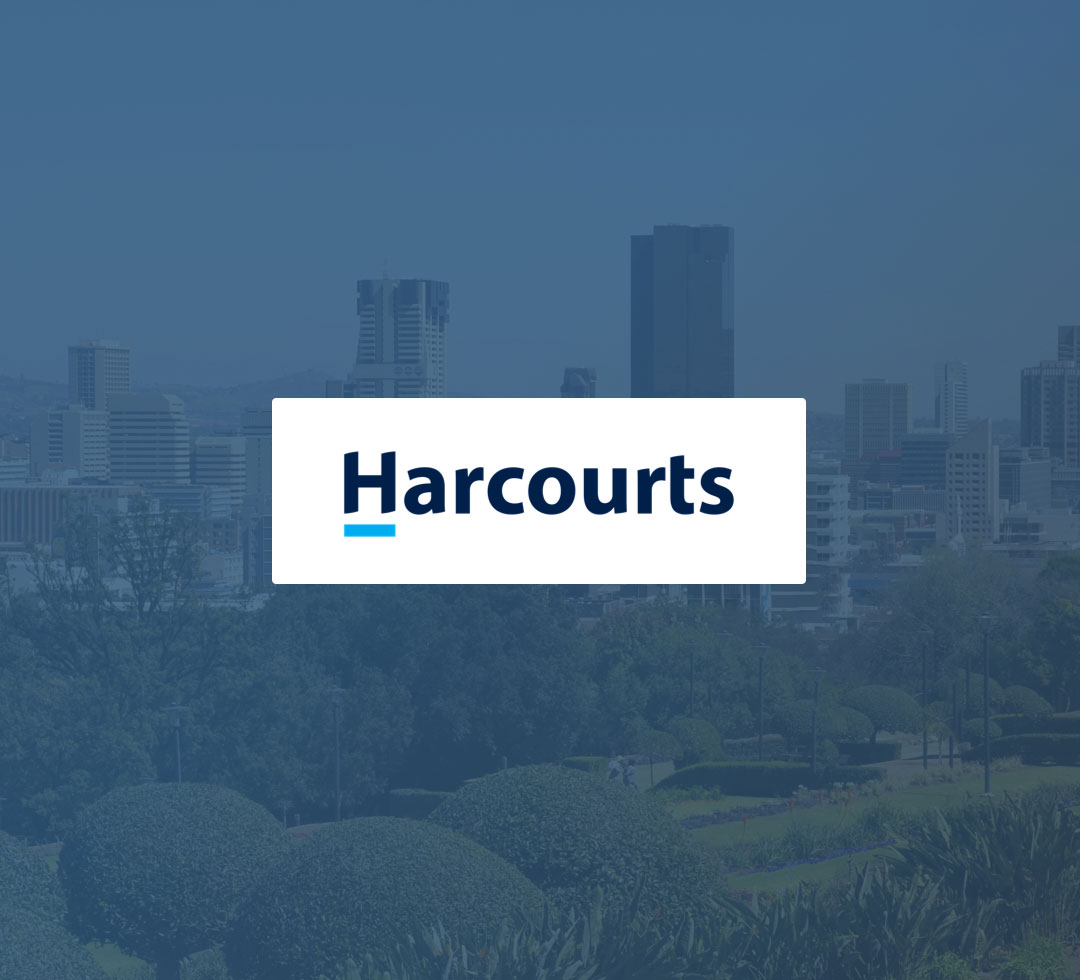 Today, Harcourts South Africa is made up of 143 franchises spread across the country.
We are represented everywhere in the country, all the major metros and a lot of the smaller towns as well, says CEO Richard Gray. We have a truly national footprint. We are certainly among the top five real estate companies in the country in terms of size and volume.
And the company isn't just a major player in South African real estate, it is an international giant – the head office is in Australia, and Harcourts also operates in New Zealand, the USA, Canada, China and Indonesia.
Earning loyalty
Why has Harcourts continued to process rental payments with PayProp for so long? Anton says the answer is simple.
It's the security, he says. Rental professionals focus on getting properties in, keeping tenants in and so on. They don't necessarily know about secure socket layers or encryption, they just want something that works. But real estate companies are often targeted by cyber attackers – you get all these phishing e-mails and those kinds of things. It's scary, and you have to take it seriously. If an agency is targeted and the agent pays a 1 million Rand deposit into a wrong account, I've seen businesses close that way.

Richard agrees that security is one of PayProp's most compelling benefits, but also points to the platform's track record of continuous improvement.
There are so many moving parts with rentals, but with PayProp we know that the trust account money is always well-managed, he says.

PayProp doesn't only have to work for the people at the top of the South African business, though. Harcourts South Africa is entirely made up of franchisees, each of whom needs PayProp to meet their own business objectives. For them, there is one feature that really stands out.
Trust account, trust account, trust account, says Anton. They love that the trust account keeps client funds separate at multiple levels. Every franchisee I've spoken to, that's the first thing they mention. The second thing is always the dashboard. They want to see how many people are in arrears, who hasn't paid, which properties they need to renew, the agreements. With the PayProp dashboard, they don't have to go and pull 10 000 reports – they can see everything that's happening in their business in one go.
Harcourts South Africa continues to use PayProp because the system works for stakeholders at all levels of the business – executives like Richard and Anton, franchisees across the country, and their landlord clients. But there was one group who, until recently, didn't see many benefits from PayProp – which is why Richard and Anton were keen to receive early access to a new prototype PayProp product – the Tenant portal.
Portal pioneers
With so many franchisees, agents and properties across South Africa, Harcourts was the ideal real estate company to join the first phase in the rollout of the latest PayProp feature – the Tenant portal. Both Richard and Anton were excited by its potential and eager to try it out for themselves, seeing it as a way to improve the service they offer.
What is the PayProp Tenant portal?
The PayProp Tenant portal is a new feature rolling out automatically in stages to all PayProp-powered agencies. It allows rental agents to give tenants instant and secure online access to their payment histories and invoices and check on the balance of their security deposits – cutting down on the volume of incoming queries. After the portal comes online for a specific agent, the invoice sent automatically to tenants will include a link to view that invoice via the Tenant portal.
Upon clicking that link, tenants must create their own secure login details to access the Tenant portal – after which they can log in to their accounts whenever they need from any device.
As the Tenant portal rollout continued in South Africa, it was also given another exciting feature. PayProp has partnered with online payments service Ozow to allow tenants to make payments via the Tenant portal from their own bank accounts.
We're a company that's extremely focused on the client experience. That's our big drive, says Richard. With rentals, we're very good at looking after our landlords and making sure they are happy – but sometimes we need to give the tenants something as well. For me, the Tenant portal is a way to improve the tenant experience without sacrificing anything. Having the information at their fingertips, pulling up statements – it's really convenient.
For Anton, taking part in the rollout was also a way to stay on the leading edge of a competitive residential rental industry – and potentially to help shape a valuable new tool for his business.

That's why I always go to all the seminars. And I think that the relationship we have with PayProp is of such a nature that, if we pilot a new service and see something that can be improved, they are always willing to listen.
Harcourts franchisees were just as enthusiastic. According to both Richard and Anton, they are always excited to see what new technology can do for their business, but can also be picky about the platforms they eventually adopt. That being so, it was no small achievement when the Tenant portal met their high standards. When tenants can access their own invoices and other details online, agents are rescued from what can often be a flood of repetitive questions – and they aren't the only ones who benefit.
It isn't just a feature for tenants, it's also beneficial for our landlords, says Anton. Some tenants skip past the real estate company, get the landlord's details and phone them directly. When agents can let the landlord know that this functionality is there and they won't get those calls asking for invoices anymore, it's a selling point for them. The business owner also benefits because query handling is so much easier.
Moving forward
Harcourts, like many businesses around the world, has had to re-examine and adapt traditional ways of working this year – a process made much easier by the technology they have in place, and by having a company culture that values innovation.
When COVID-19 struck, we realised there was a lot of work to be done – and we learned a lot of lessons, says Anton. The one thing I would really say I've learned is how strong our company is in a crisis like this, and which of our partners really fit in with our way of working.
Because we had all our systems Web-based, we could, within a day, move all our people home. There was no downtime. It's one of the big lessons I've learned from this – you need to give each person the ability to work from anywhere in the world.
Everyone has had to be more flexible, agrees Richard. I think it was a good lesson for them. Up until lockdown, there were a lot of people who had steered away from technology. Once they were stuck at home and still trying to run their businesses, they had no choice but to embrace it. It was amazing to see so many people have that lightbulb moment and going 'wow, I wish I'd been doing this the whole time'. Not just payment processing, but also technology like electronic signatures.
As Harcourts continues to adapt to this new way of working, PayProp remains a key part of the company's profitability and growth strategy in South Africa.